Driver in Aix en Provence
Driver in Aix en Provence
DRIVER IN AIX EN PROVENCE
Driver in Aix en Provence
Book a driver for a transfert or for a day.
From Marseille airport to an hotel in Aix en provence our driver will drive you in a luxury car.
Transfer TGV station Aix en Provence
Transfer TGV station Aix en Provence
TRANSFER TGV STATION
AMP chauffeur will meet you in the TGV station of Aix en Provence with a name-board.
– 8 seats van with chauffeur in Volkswagen Caravelle.
– 7 seats van with chauffeur and luggages in Mercedes Benz V-Class, seats will be in face to face.
Your driver will be dressed in a suit and tie. You will also have his mobile number.
Your vehicle will also have complimentary wifi, water and newspapers.
Wedding in Aix en Provence
Wedding in Aix en Provence
WEDDING IN AIX EN PROVENCE
For your wedding, the happiest day of your life, do yourself a favor by letting you drive in a car with driver!
You can then enjoy your happiness together, without worrying about the constraints of who will be the driver? Where to park the car? …
Call us!
We pick you up at home, to take you to the City Hall, instead of receiving, from the following cities : Marseille, Aix en Provence, Avignon, and throughout the region of Provence!
So do not hesitate and call AMP!
Coach in Aix en Provence
Coach in Aix en Provence
Feel free to book your rental car with driver for your transfers for group from or to the arrival of Marseille Airport. Our drivers from rental car with chauffeur in Aix en Provence will take you in comfort and luxury vehicle : minibus Mercedes Sprinter 16 seater and coach  Mercedes- Benz Tourino 30 seater to the destination of your choice. Your private driver in Aix en Provence can provide for you a half day or a full day of sightseeing. Our region is so beautiful, little village, big city, lavender in june are so crazy to see !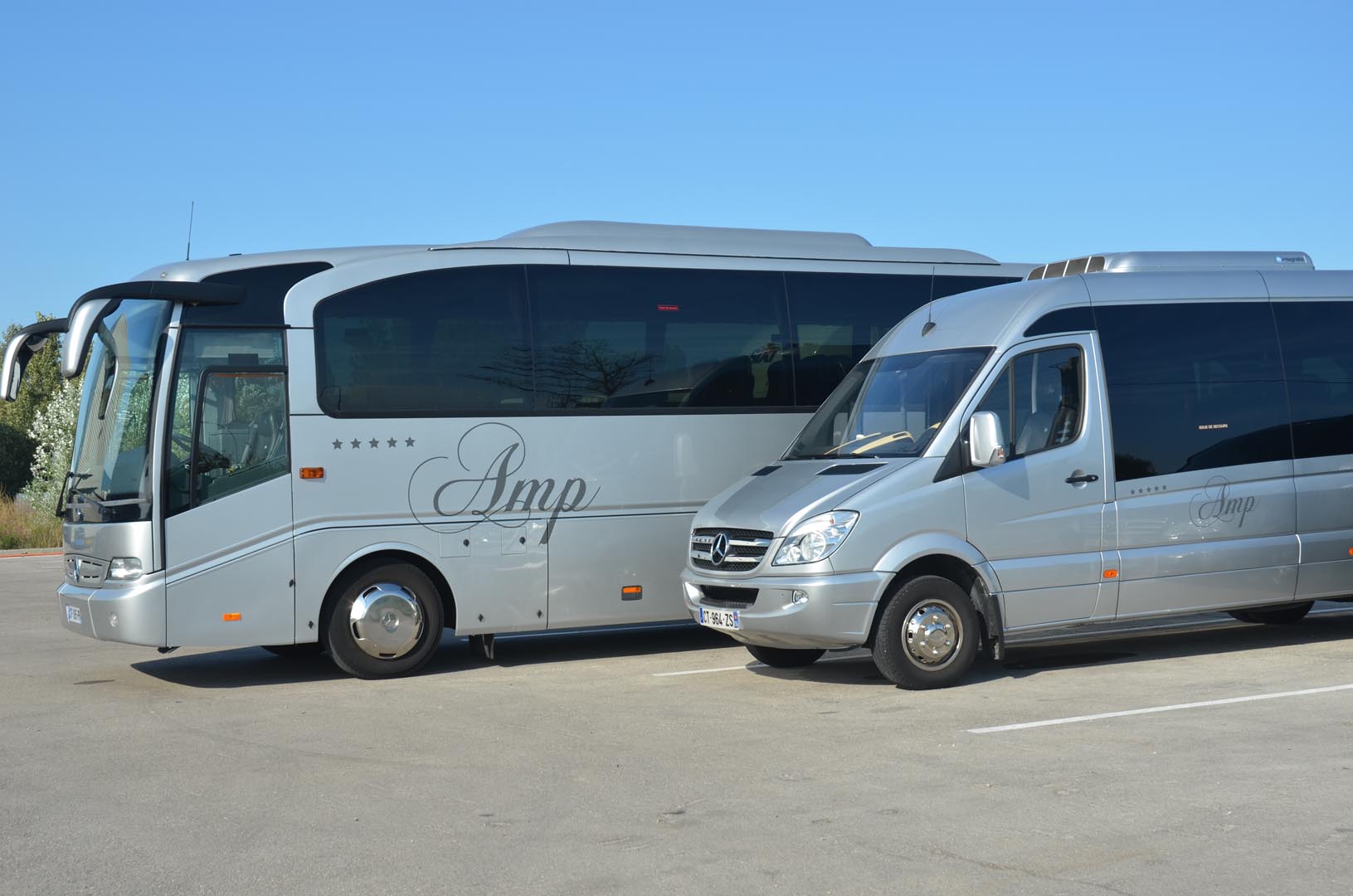 Bus for wedding
Bus for wedding
For your wedding, don't forget to think about your guests. We offer our coaches luxury to drive your family all day.
You can just enjoy your happiness, without care to know where are your guests. Whether you're 50, 100 or 200 we will find the most appropriate solution so that your wedding is a success. Of many wedding planner make calls to our services for their most luxurious weddings in Provence.